Structured reports
Quickly create easy to understand reports with photos, notes, and annotations.
Easy documentation
Use the mobile app to document everything on the job – from start to finish.
Unlimited storage
Store all your projects and photos in the cloud with no storage limit.

PHOTOS, NOTES & ANNOTATIONS
More than just a report
Start with a sketch and use photos, notes, and annotations for better context. Use the photo markup feature for even clearer documentation.


"magicplan is an amazing app!
We love it! It has been a true lifesaver for us! Its user friendly, fast and mobile. Being able to share with each other is also one of the best features it could possibly have. Having floor plans at our finger tips makes a huge difference for us!"
CUSTOM FORMS
Forms tailored to your job
Easily create templates for forms, questionnaires, and checklists.
Adapt them to your needs, share with others, and collect information in a unified way for all your projects.

DESKTOP FEATURE
Created in the Cloud
Use the magicplan Cloud to create and centrally manage your forms, questionnaires, and checklists.
APP FEATURE
All forms at your fingertips
Access all your forms from the Cloud and easily fill them in on your mobile device.

REPORT PDF
Reports that give you
the whole picture
Structured, customized reports sent to your clients directly from the app.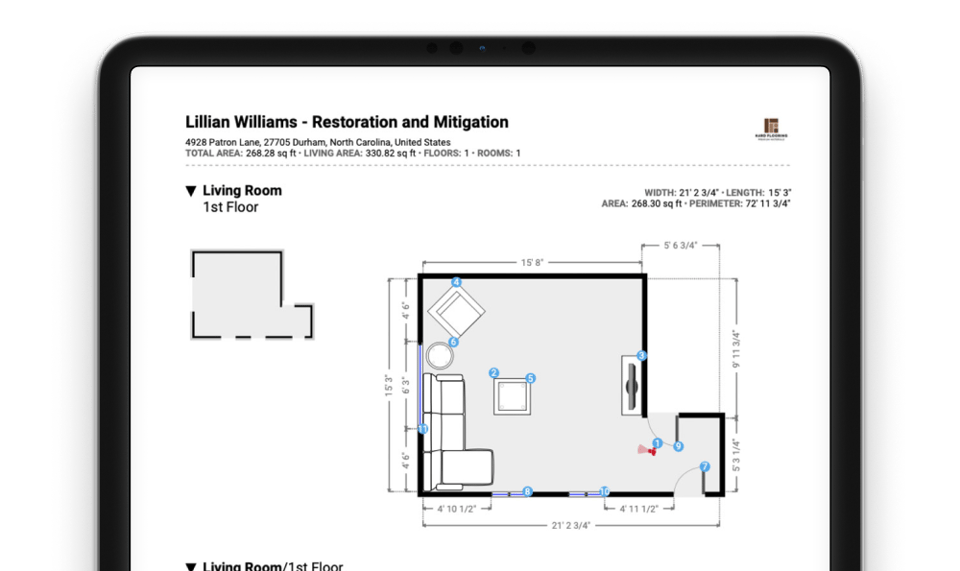 Download our examples
See how professionals in your industry
use magicplan estimates.
"magicplan has been an absolute time-saver for us!
It's user-friendly and easy to learn. With magicplan, even the most complex lighting installations can be planned in half the time. I can only recommend it!"

360° VIRTUAL TOURS
Immersive 3D experience
Create a virtual tour by connecting 360° camera or by adding 360° pictures to your floor plan.
Supported 360° cameras: Ricoh Theta V, Ricoh Theta S, Ricoh Theta SC, Ricoh Theta Z1
SHARE YOUR PROJECTS
Instant project sharing
Share your projects with others by simply sending them a link.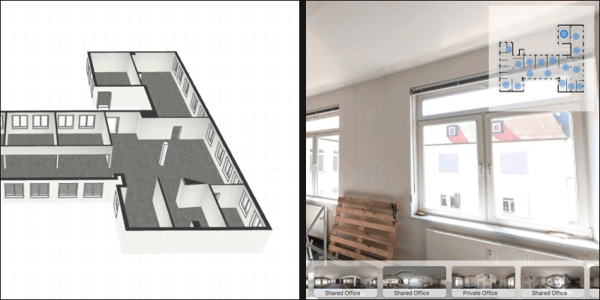 Cloud hosted floor plans act as a hub for you to show projects.
SUPPORTED DEVICES
360° & thermal cameras
Get even more out of magicplan by connecting it to one of the compatible devices.
Supported models:
Richo 360° Cameras
Ricoh Theta V, Ricoh Thea S, Ricoh Theta SC, Ricoh Theta Z1
FLIR Thermal Cameras
FLIR One Pro, FLIR One Pro LT, FLIR One Gen 3, FLIR ONE EDGE PRO
Learn about our other solutions