Mobile estimating
Generate professional estimates using your mobile device.
Save time & money
Decrease the amount of time you spend on estimating by over 30%.
Close more deals
Close more deals by providing estimates on the spot.

PRICE LIST MANAGER
A tool that adapts to the job.
Accessible from the cloud, Price List Manager lets you create structured price lists

with folders and modules.

Easily adaptable to the way you and your team work with price lists published to the app with just one click.
Add items
Organize folders
Create modules
Manage your price lists
A detailed cost estimate consists of many elements. Add all of them to your price list,
including details such as name, description, and pricing model.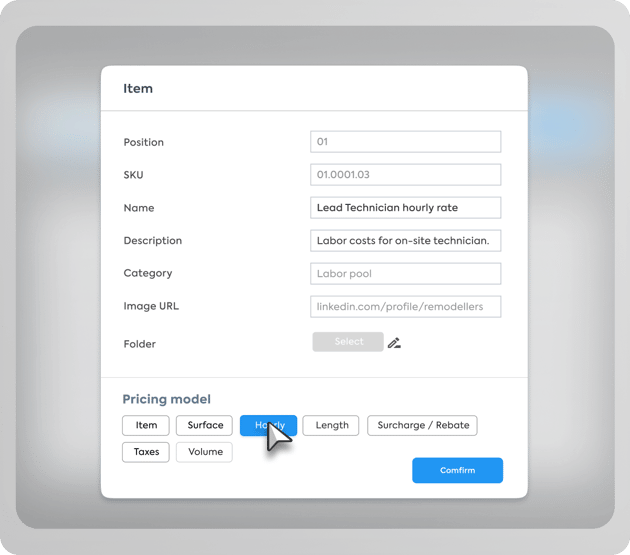 Group together all the items that belong to a specific category (eg. labor costs) into folders.
That way, you will be able to quickly find what you are looking for.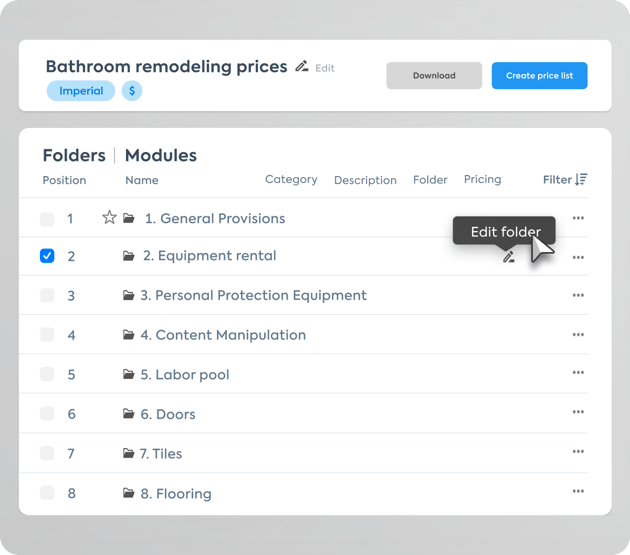 Assign the individual items that you usually use together into modules
and apply them to your estimate all at once.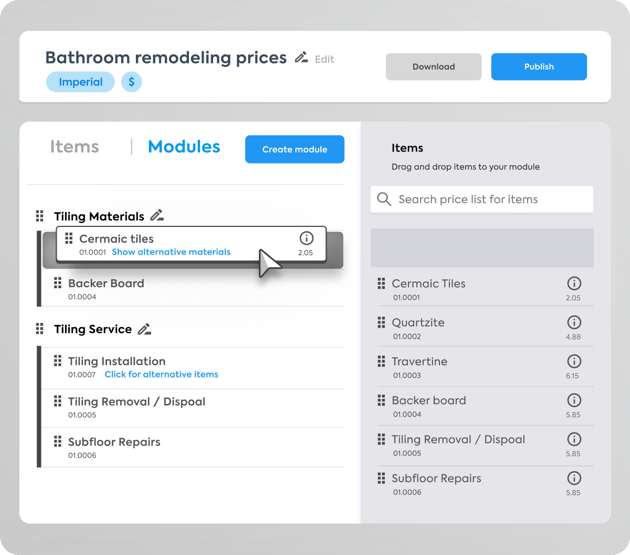 Create, update, delate, or publish your price lists in one place using the Price List Manager.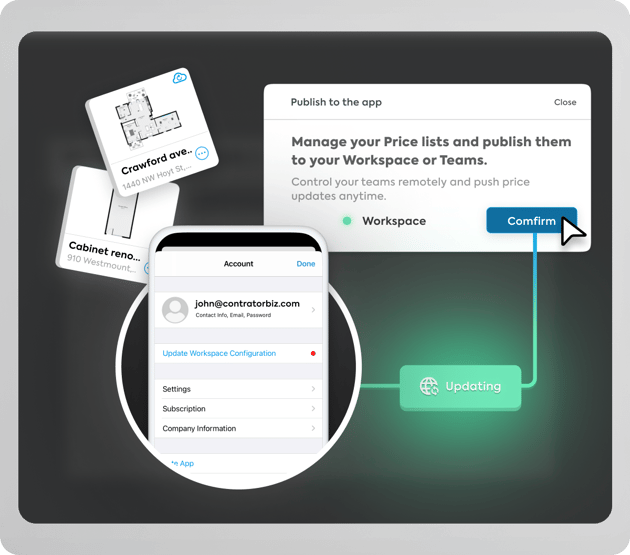 "This app is truly a gift.
You have to be a professional to understand the power of this app. Perfect for the smaller guy who needs to watch overheads. Perfect for the bigger guy to collect a initial scope."
MOBILE ESTIMATES
Estimates ready in minutes, not hours.
Save the time you spend on estimating by using real-time data that you can rely on. Results? Accurate estimates ready in a matter of minutes.
CLOSE MORE DEALS
Estimates that you can be proud of.
Professional estimates with clear cost break down sent to the client directly from your device. And all of that, before you even leave the job site.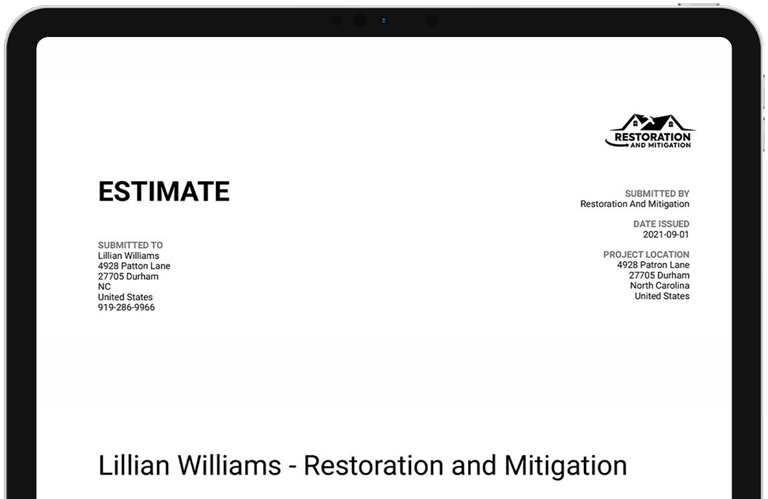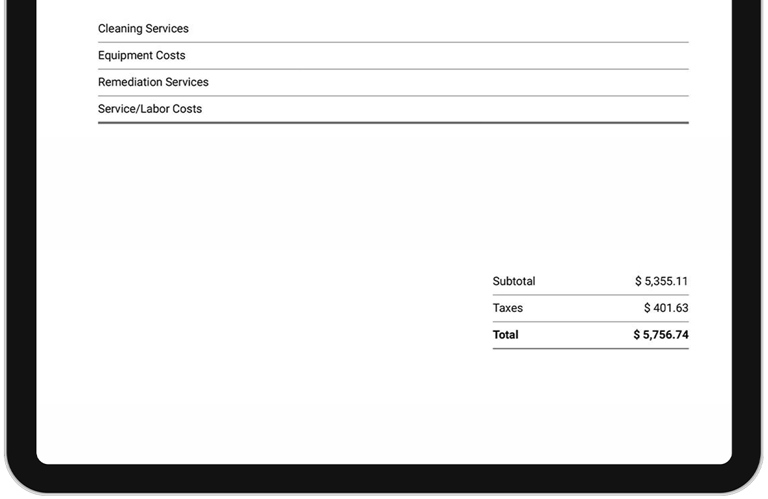 Download our examples
See how professionals in your industry use magicplan estimates.
WHAT OUR CUSTOMERS SAY
Don't buy the hype, buy the facts.
Here's what our customers have to say.
Josh Winton
Owner, Discreet Restoration, FL
"Being able to create an estimate immediately following the production of a floor plan, all within the same app, makes magicplan a must-have for my company."
Ian Elmer
Owner, All About That Basement, NC
"magicplan has everything we could ask for. It's intuitive, user friendly, fast, and mobile. We can conduct site inspections and provide an estimate before departing from the customer."
Learn about our other solutions