Redefining Real Estate
The Appraiser's Guide to Digital Floor Plans and Home Valuations
This comprehensive guide is designed for professionals eager to master digital floor plans and modern valuation techniques. Dive into desktop and hybrid appraisals, understand Fannie Mae's measuring standards, and revolutionize your practice with digitally created floor plans.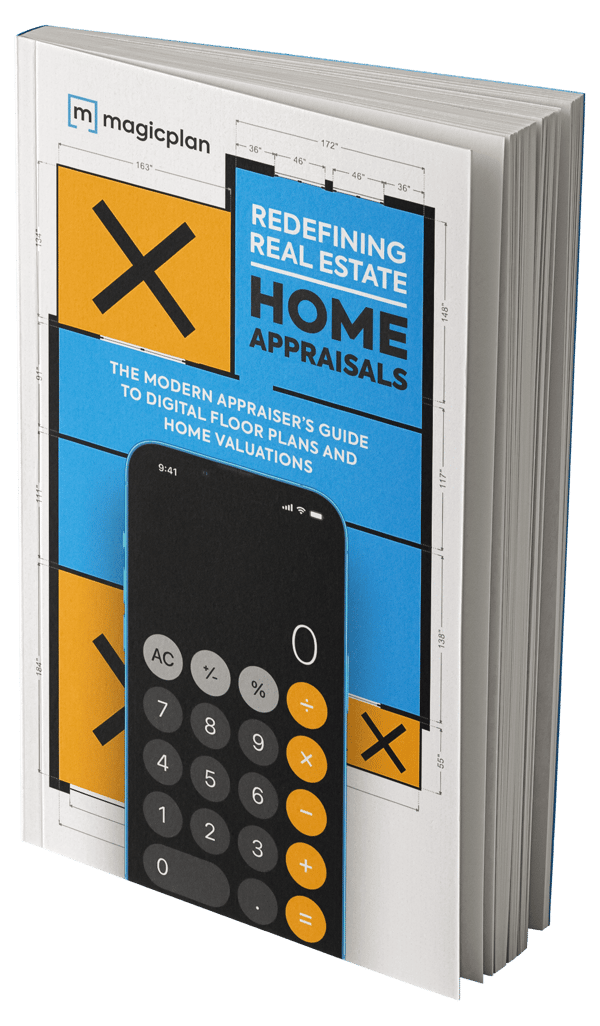 01

Evolution of Home Appraisals

02

Desktop and Hybrid Appraisals

03

Revolutionizing Appraisals

04

Fannie Mae's Standards and GLA
The Evolution of Home Appraisals
In this section, we'll trace the footsteps of the appraisal industry from manual computations to the era of digital innovation. Discover past practices, present developments, and future possibilities. Dive in and see how the industry has transformed over time, and more importantly, how you can leverage these advancements today.
Desktop and Hybrid Appraisals
Take a closer look at the cutting-edge techniques transforming the appraisal industry - Desktop and Hybrid Appraisals. Learn how these modern approaches streamline the valuation process, bringing more accuracy and efficiency. Grasp the fundamentals, explore the advantages, and learn how to incorporate these methods into your practice. This section is your guide to embracing the future of home appraisals.
Revolutionizing Appraisals: The Impact of Digital Floor Plans
This section offers a deep understanding of how these digital tools are reshaping the landscape of home appraisals. You'll learn about the key elements that make digital floor plans essential to modern appraisals and how to acquire and utilize them effectively. Further, you'll explore the potential benefits of these plans for your appraisal process, such as improved accuracy and efficiency, and even the opportunity to offer additional services.
Deciphering Fannie Mae's Measuring Standards and Gross Living Area (GLA)
The importance of Fannie Mae (the Federal National Mortgage Association) standards goes beyond mere procedural formalities. They shape how we measure, interpret, and report a property's size, a factor that can substantially impact its value. This section provides an in-depth look at these important guidelines and their impact on home appraisals.
GRAB YOUR COPY FOR FREE 📘